See full article here: https://concreteplayground.com/melbourne/arts-entertainment/pop-art-at-chadstone-with-chris-adamo
Balloon Art Is On The Rise: World-Renowned Artist Chats About His Largest Work to Date
Creative, crafty, captivating Chris Adamo chats about the latest (and largest) project of his career.
While you've probably heard of aspiring entrepreneurs seeking an MBA (Master of Business Administration), CBA (Certified Balloon Artist) qualifications are a little less common. However, when it comes to Certified Balloon Artists and the brains that dreamt up POP ART at Chadstone – The Fashion Capital, Chris Adamo is more qualified than most in the blow-up-and-build business.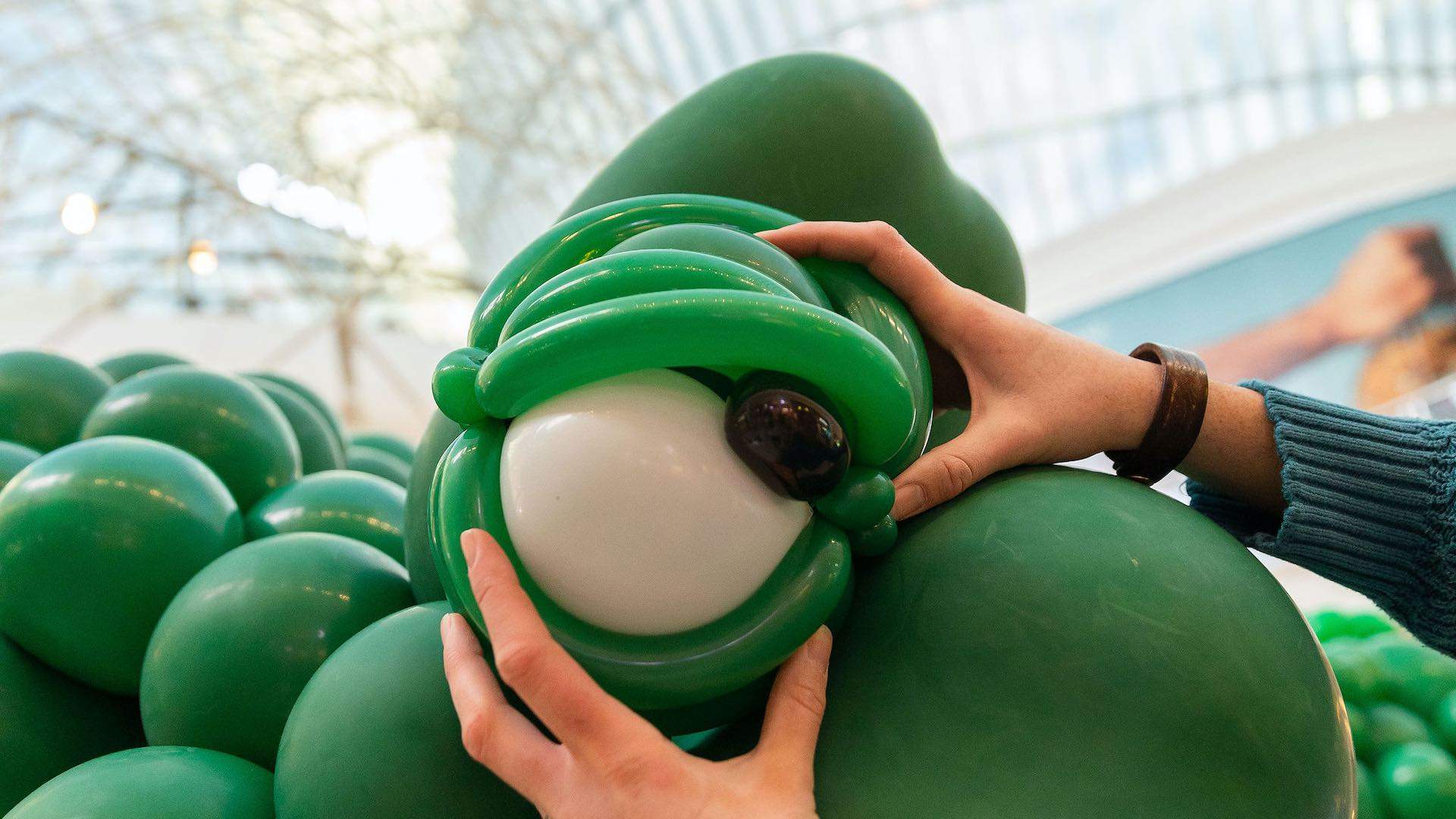 MEET THE MAESTRO: CHRIS ADAMO
The son of a florist mother and CBA father, Chris was first introduced to the balloon art industry more than 25 years ago. He then went on to travel the world to teach industry tips and tricks with everyone's favourite party decoration.
A combination of parental influences, a professional background in IT, design and construction, plus a passion for producing creations designed to blow you away led Chris to launch his own business The Balloon Crew in 2003.
Since then, this modern-day Michelangelo has been dubbed the '"father of organic balloon decor" and is one of the most-awarded artists in the tight-knit balloon business. In fact, he was voted Latin America's Most Influential Balloon Artist in 2018.
Given this prestigious pedigree, it's safe to say that Chris knows a thing or two about how to make an event pop (although ideally not literally!). This makes his partnership with Chadstone – The Fashion Captial for POP ART — a collaboration to create balloon-based installations for the largest shopping centre in the southern hemisphere — such a perfect match.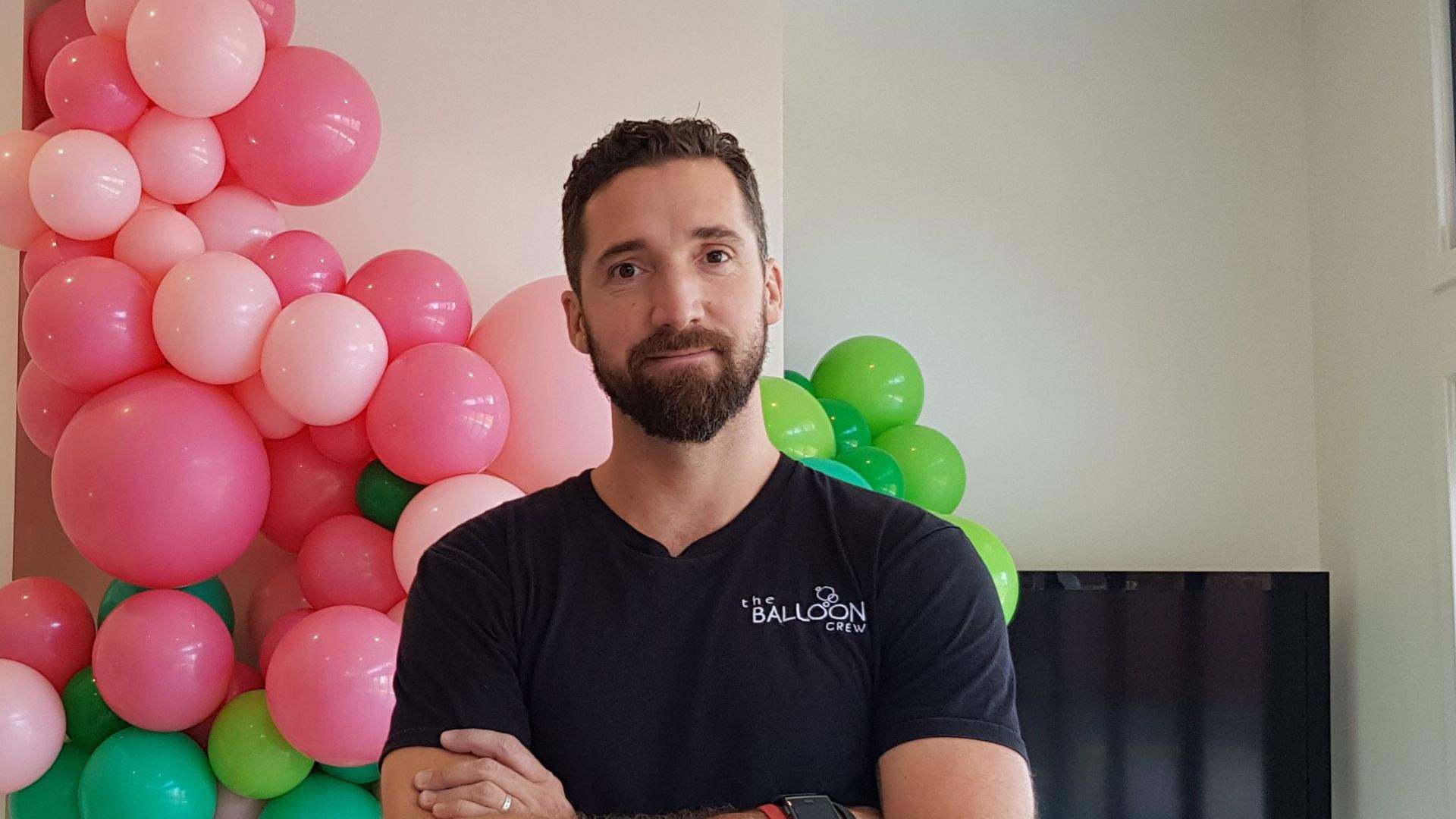 ELATED AND INFLATED AT CHADSTONE
Held at Chadstone – The Fashion Capital from Saturday, June 24 till Sunday, July 9, POP ART will be the biggest balloon art installation ever seen in Australia. In fact, the festival will feature more than 25,000 balloons of various sizes, each placed by hand by a talented crew led by Chris.
POP ART will be divided across two precincts at Chadstone for the school holidays. One is the Underwater Precinct, where colossal sea creatures (like a huge yellow submarine, sharks, sea turtles, fish and coral reefs all made from balloons) will float past Target, spanning across four levels.
Chris' personal favourite is The Prehistoric Park, where enormous balloon dinosaurs, snakes and volcanos will transform the area outside David Jones into a land lost to time. "One of my favourites is the life-size brachiosaurus, which alone consists of nearly 10,000 balloons of various sizes, making it a standout piece," he says.
"I intentionally wanted it to be lifelike. It's actually what first inspired the process when Chadstone approached me," adds Chris. "I know we could have done little pieces all the way through the whole centre, different levels, and divided and split them into little moments of balloon art. But I always feel that you have wasted an opportunity to not build to scale. With balloons, it's just something that's exceptionally memorable." 
The Prehistoric Park will also host the school holiday program, which is bustling with activities and games. Guests can attend an interactive dinosaur balloon show at 10am and 3pm daily, and fun balloon twisting workshops at 11.30am and 1.30pm daily.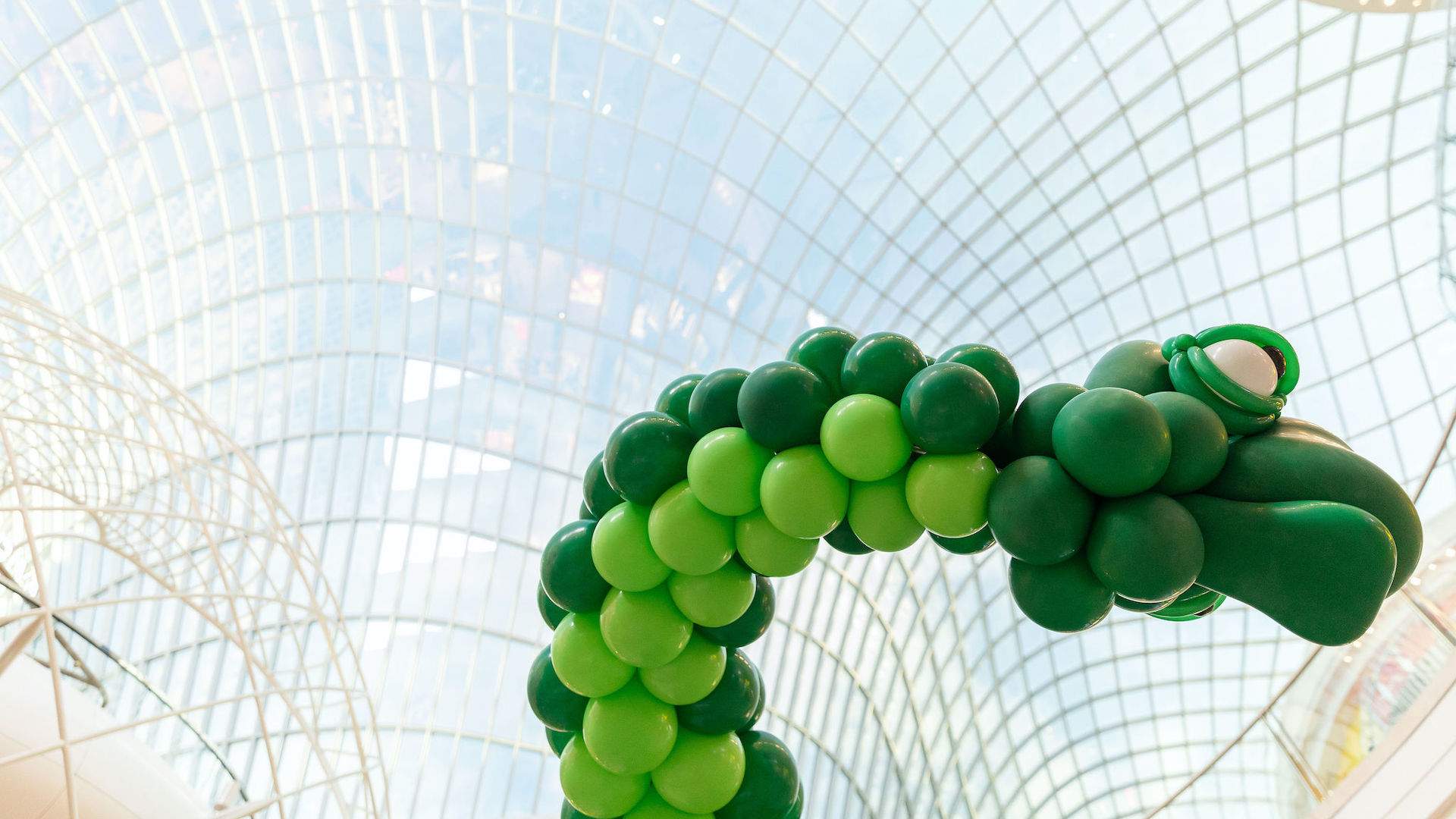 ENGINEERING MEETS ARTISTRY
Working with balloon structures of this size means there are several strings attached. Literally and figuratively. One is maintaining the precarious balance between the practical and the perceptible.
When outlining his involvement in the construction of the project, Chris explains the importance of establishing strong support systems for the sculptures, with most built on lightweight aluminium framing that forms the base and then enhanced with interconnected rings. "We're designing to scale, which requires a lot of engineering," he says.
"Creating a foundation that is sturdy and geometrically correct requires a lot of behind-the-scenes work. Nothing will present well if the proportions are off. I used to work in graphic design and I am a very visual person. So that also helps to create digital elements. And it's also why we have a team of about 24 people from this industry, from all across Australia, who are just very excited to be a part of something bigger than what they could achieve."
Chris says it's no accident that he became a balloon artist. "Ultimately, balloon art really is an amazing medium and something that we can scale so easily. It's lightweight in the forms of manipulation, and with so many different designs and processes that we can use and apply, the opportunities are endless".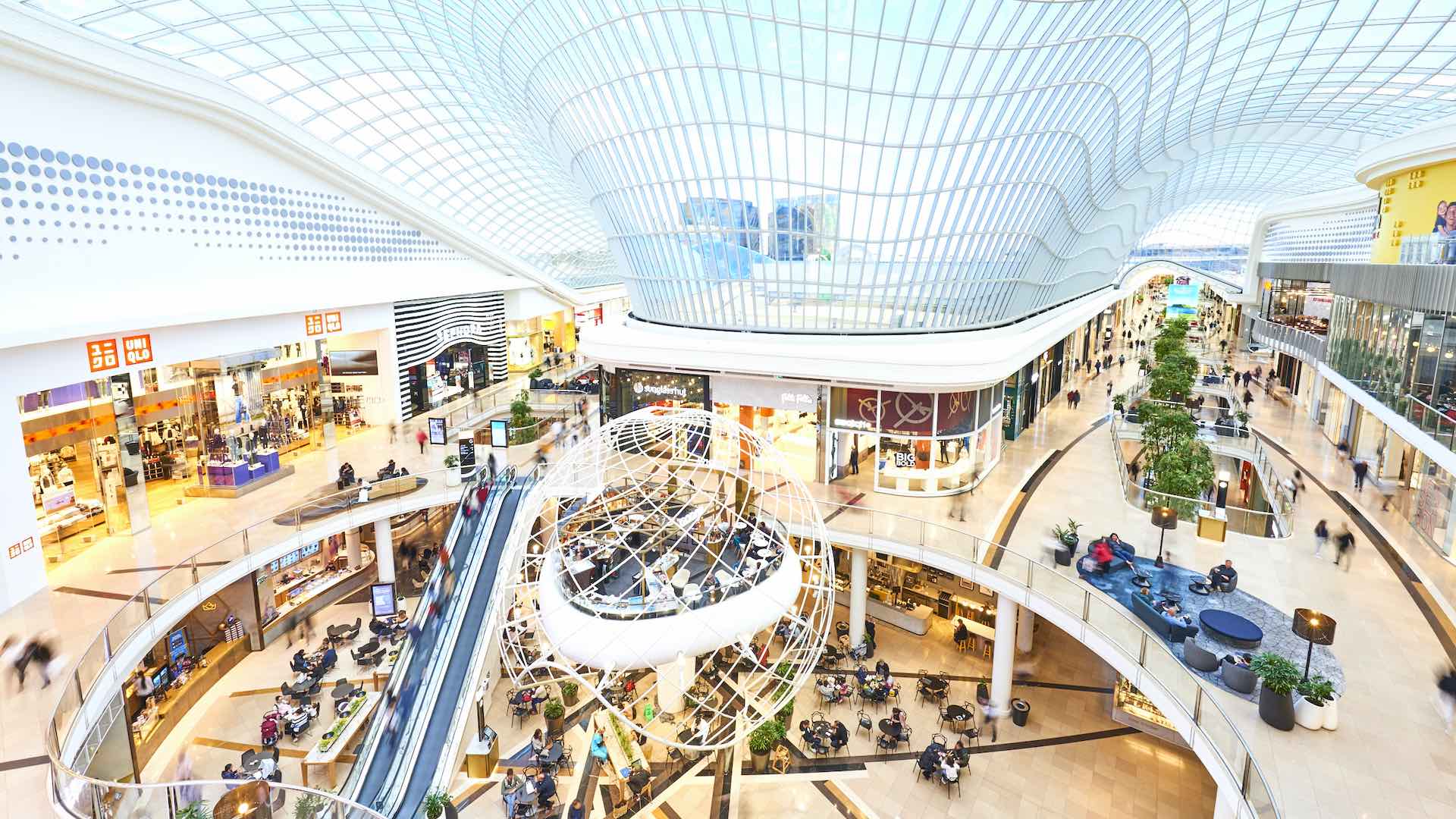 KEEPING THINGS AFLOAT
The sometimes problematic nature of balloons (namely as an environmental pollutant) places Chris in a perfect position to address the elephant — or perhaps the dinosaur! — in the room. What will happen to POP ART post-festival?
"We use dense, thick, natural latex balloons. Essentially, they are made like maple syrup, which means they're designed to naturally degrade after four weeks," he says.
Chris remains committed to ensuring that POP ART lives on by recycling the raw materials that first brought it to life. "We endorse best practice and don't do balloon releases. We haven't for 20 years. Instead, we use a commercial-grade recycling programme called TerraCycle, which turns them into mulch and sells them as a new commodity that is used often for rubber mats and play toys."